Home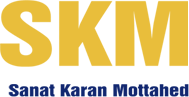 Designer, Manufacturer and Exporter
Food Processing and Packaging Machines
What do you want to pack?
Packaging means protection and prevention of physical penetration other than the content of the product into the package, food packaging machine is divided into two categories of industrial and household machines, which in industrial mode include weighing packaging machine, volume packaging machine, Powder packing machine, bag filling machine, liquid and concentrate filling machine and home packing machine such as beans packing machine, dried fruit packing machine, saffron, spices, nuts and pistachios, bread and all kinds of granular materials.
Top manufacturer of food industry machinery and fully automatic packaging machines
Use the experience of industry experts to choose the best product with your desired budget and criteria.